Home → Faculty/Staff Information → P:, Q:, & Other Network Drives → File Path to Map P: and Q:
7.3. File Path to Map P: and Q:
If you are off campus a VPN connection is required to access your P: or Q: drive
Please see How to Connect to the Virtual Private Network (VPN) with Windows 7 
One-campus users will need to connect to an Ethernet jack or UCONN-SECURE.
Click the Window's Start icon (Windows Orb).
In the "Search Programs and Files field" type or paste in the following
\\business.uconn.edu\netlogon\SBLOGIN_2.2.3_DFS_NonPersistent.vb
Press the enter key.
The School of Business Logon script will run on the PC you are using.
When prompted enter your School of Business userid and append @business.uconn.edu.
Enter your School of Business domain password.  Click Ok.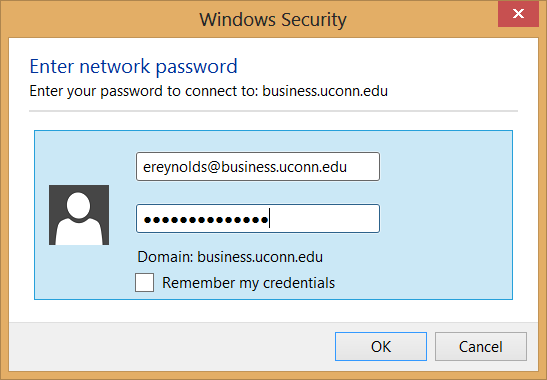 You may be prompted with a "Open File - Security Warning".  Click Open.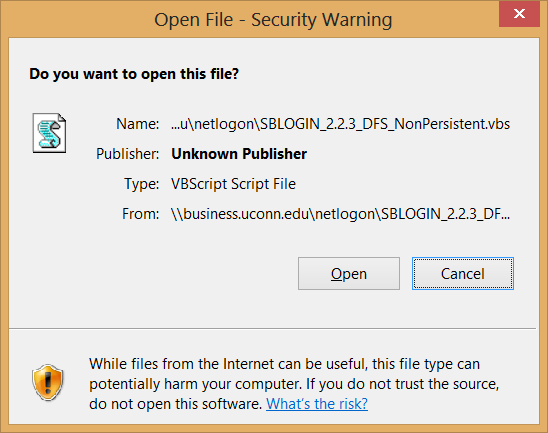 When the script finishes running, you will see something similar to the following: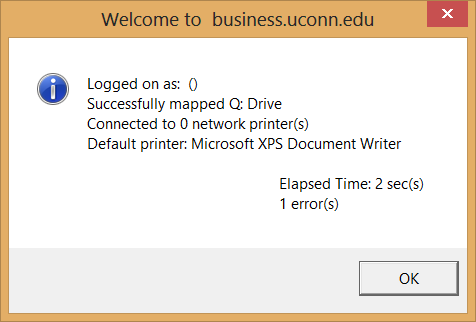 Visit "My Computer" to see your mapped drives!